Beginners
PLC Training
<!- PAGE START --> <!- PAGE TOP IMAGE -->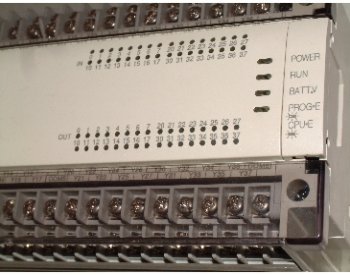 <!- PAGE TOP IMAGE -->
<!- HEADLINE BELOW IMAGE -->
When starting out into PLC's, there is a bewildering array of beginners PLC Training courses available on the Internet!
<!- HEADLINE BELOW IMAGE -->
<!- BODY TEXT PREFACE -->
SO how do you pick the right one!
You'll need experience which you won't have as a beginner but, we do.
Our electrifying tutorial based on the Mitsubishi FX PLC will teach you all you need to know to get started into programming and using PLCs.
<!- BODY TEXT PREFACE -->
Page Under Construction
Why is our Beginners PLC Training based on a Mitsubishi PLC?
That's simple in my opinion, the Mitsubishi FX PLC is just about the best all rounder you can buy. Taking into account the ease of use, compact size, built in command functions, speed of operation, quality of manufacture, reliability and they look good. What more could you ask for?
Register for Programmable Logic Controller programming training HERE
Leave Beginners PLC Training for the PLC page
Return to Machine Shop Projects page